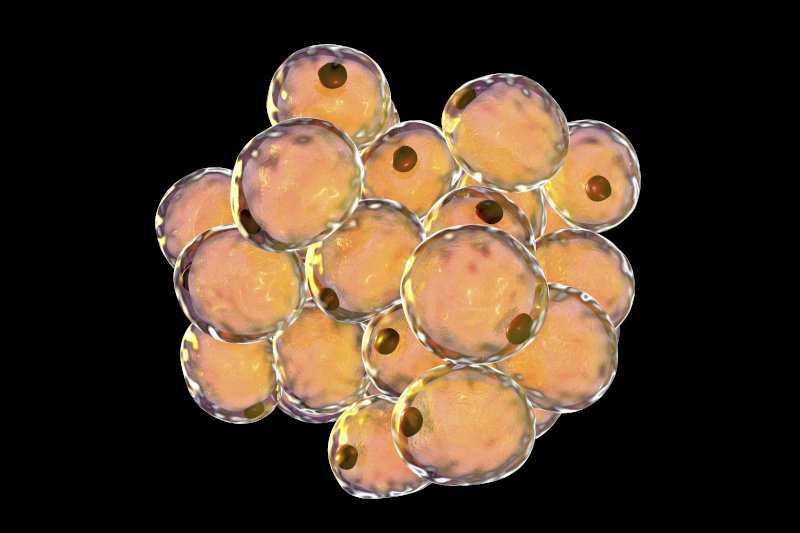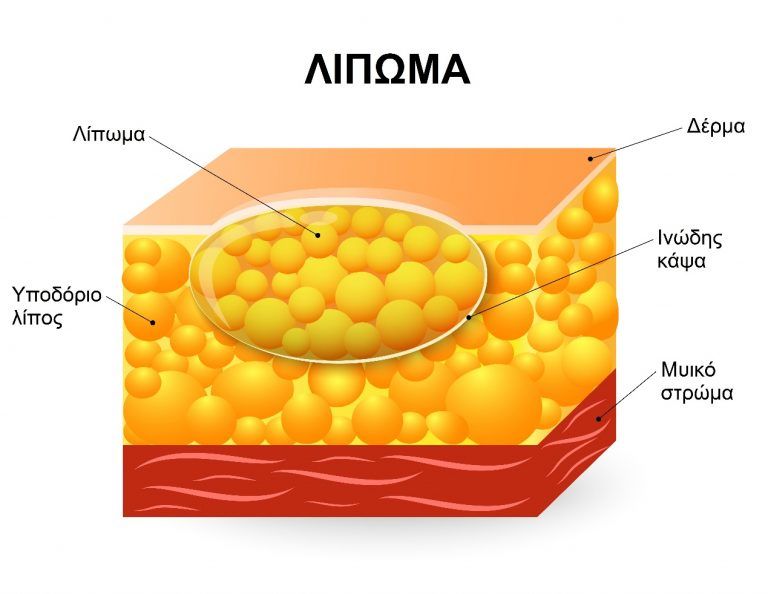 Lipoma is a benign tumor that grows in the subcutis, just below the skin. It is created by local hyperconcentration of fat, as a result of rapid proliferation of adipose tissue cells and is often surrounded by a hard membrane, called a fibrous capsule.
Lipomas can emerge anywhere on the human body and at any age. The creation of lipomas is of unknown etiology and the only predisposing factor is genetic predisposition or heredity.
They are divided into solitary and multiple, so we are talking about lipomatosis. They are usually asymptomatic and rarely cause pain when pressing on a nerve or anatomical structure. Other companion symptoms are: a sense of weight, numbness, difficulty in some movements and a sense of pressure.
The diagnosis is made by clinical examination. They are soft to the touch and taction with a smooth surface and mobile. Rarely, further tests, such as an ultrasonogram or MRI are needed to look at their relationship to adjacent organs or to rule out liposarcoma, which is a dangerous tumor.
Lipomas are indicated for treatment when they begin to grow, when they become symptomatic, when liposarcoma is suspected and for aesthetic reasons.
Lipoma treatment is surgical removal, which must be radical, because it can recur. That is, the lipoma must be removed together with its capsule. After the removal of the lipoma, there is a plastic repair of the wound with intradermal suture for better aesthetic results.
The operation is performed under local anesthesia and very rarely with general anesthesia with a laryngeal mask, when the lipoma is extremely large. The removed lipoma is always sent for biopsy and pathoanatomical examination to confirm the diagnosis.
The patient is not required to stay in the clinic and the patient usually returns to normal activities the next day. Other ways to treat it are liposuction and laser destruction, but the disadvantage is that not all the lipoma is removed, resulting in increased chances of recurrence..